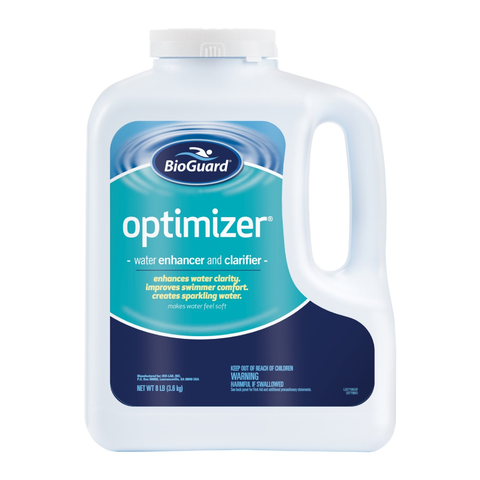 BioGuard Optimizer (8 lb) NEW
NEW BioGuard Optimizer (8 lb)
Now it's even easier to achieve the best and most comfortable pool water you have ever experienced.
BioGuard's all new Optimizer makes your water both sparkling clear and amazingly soft.
Optimizer also keeps pH levels under control, providing exceptional pool water without the need to adjust your swimming pool pH after application.
Key Features:
Easier application process without the need to adjust your pH
Produces brilliantly clear water
Softens water and improves swimmer comfort