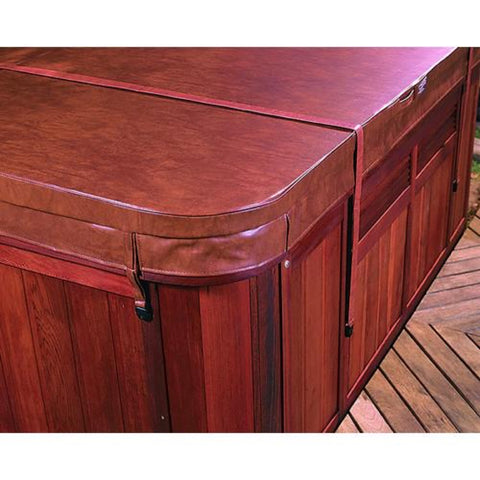 Sundance® Spas System Secure Retro Fit Lock Down Straps (2 - 10') Sierra
Sundance® Spas System Secure Retro Fit Lock Down Straps
2 Straps - 10' Long
Color - Sierra
A spa lid travels like a glider when the wind blows and carries it away.
That's both dangerous and inconvenient.
Don't chase after your cover — protect it from windblown damage by keeping it in place with our Cover Secure. 
Sundance® System Secure Lock Down Straps are a reinforced strap-and-clip system that attaches to your spa skirt and cover, and it's almost indestructible.
Attaches quickly and easily.